MONDAY-FRIDAY
9AM-5PM (EST)
SATURDAY
9AM-12PM (EST)
www.LilysBowtique.com
Quality Boutique Items
Boutique Hair Bows, Baby Hair Bows, Baby Headbands, Flower Baby Headbands, Newborn Baby Headbands, Infant Baby Headbands, Crochet Flower Hats, Tutus, Tutu Dresses and more.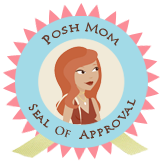 Tutu Dresses



Catalog > Tutu Dresses


Tutu Dresses are currently available in sizes Newborn-4T. Our Tutu Dresses come with a stretchy crochet top and are made with the softest tulle to insure a comfortable wear every time! All of the Tutu Dresses seen here can also be purchased as a tutu only.
Here at www.LilysBowtique.com, we strive to provide our customers with top of the line Tutus and Tutu Dresses. At Lily's Bowtique you will find adorable baby tutus, infant tutus, tutus for newborns, tutu dresses for babies and toddlers, Holiday Tutus, Holiday Tutu Dresses and girls tutus that are sure to please! These aren't any ordinary tutus! Our TuTus and Tutu Dresses are super full and fluffy. They are made with endless yards of soft tulle. You won't be disappointed with our gorgeous line of Boutique Tutus and Boutique Tutu Dresses.
*Please see the Tutu Sizing Chart on the left side if you are unsure of sizing!