MONDAY-FRIDAY
9AM-5PM (EST)
SATURDAY
9AM-12PM (EST)
www.LilysBowtique.com
Quality Boutique Items
Boutique Hair Bows, Baby Hair Bows, Baby Headbands, Flower Baby Headbands, Newborn Baby Headbands, Infant Baby Headbands, Crochet Flower Hats, Tutus, Tutu Dresses and more.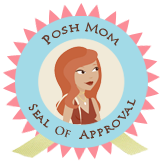 Baby Headband Sizing
Baby Headbands and Girls

Headbands Sizing Chart

:
*The above Sizing Chart is for our hand cut Elastic Headbands and for ordering Custom Size Lace or Elastic Headbands. Our Headbands sizes are based on the National Average of Baby Head Sizes*
www.LilysBowtique.com offers many styles of Baby Girls Headbands to fit girls of all ages. Please read the details below for the best possible/recommended fit for each of our Headband styles.
Crochet Headbands are very stretchy and comfortably fit newborns through adults. These headbands make it very easy to switch out Hair Bows and Flower Hair Clips for endless options to your Baby Girls Headbands.
Cotton Headbands come in two styles to fit everyone's preference-thin (measuring 1/4") and thick (measuring 1.5"). Thin Cotton Headbands are typically more stretchy than the Thick Cotton Headbands. Therefore, we recommend Thick Headbands for newborn through toddler sizes. While the Thin Headbands are a perfect fit for newborns through teens and adults. Both Cotton Headbands are very soft and stretchy.
Shimmer Elastic Headbands
Shimmer Elastic Headbands are a thin headband that sits flat on baby's head. They are very soft and comfortable! These headbands can fit newborns through adults but we recommend these elastic headbands for babies 6 months and up as they can be too large for some newborn babies.
Nylon Headbands are typically used for Newborn Baby Headbands because they are so soft and gentle- perfect for Newborns! These headbands are usually refered to as the "pantyhose" headbands. They are quite stretchy and can easily fit newborns through toddlers comfortably.
Other important information regarding our Headbands:
1. www.LilysBowtique.com uses only the best quality materials for our Baby Headbands, Flower Baby Headbands, and Girls Headbands! We search high and low for the perfect headbands to provide to our customers.
2. Our headbands

can

be swapped for different styles. For example, if you see a Flower Headband you like but want it on a Crochet Headband rather than a Cotton Headband, we will switch the headbands to the style you prefer. There is NO ADDITIONAL COST for this! Simply leave us a note of the change in the "Note to Lily's Bowtique" box during check out or through email.
3. We try to make as many of our Flower Baby Headbands and Girls Headbands with removable Flowers or Bows. However, some styles look best when directly attached to the headband so that the Hair Bow or Flower lay perfectly flat. We do offer the option to make your Flower or Boutique Hair Bow removable on several of our Headband styles. If you do not see this option for the style you are interested in, simply send us an email or use the Contact Us link on our website so that we can honor your request!